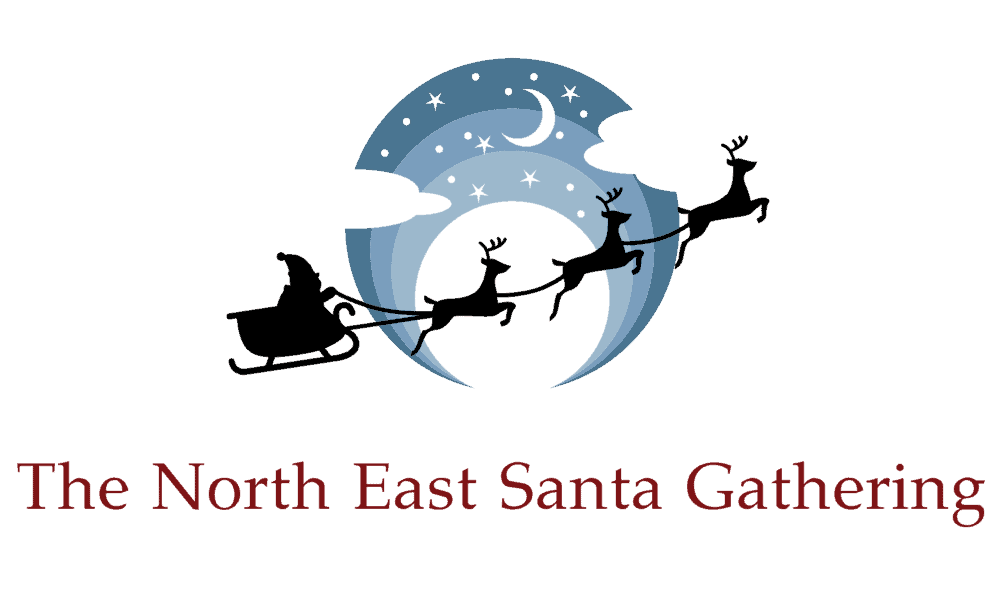 NorthEast Santas Vendor Page #1
Attending Vendors for 2022
---
There will be a $30 charge per 6' area. Tables and covers are provided and space is limited.
---
For information on how to become a vendor, please contact Santa George Martin's e-mail






Charity photo opportunity
Cherry Hill Programs Will provide 5X7 photo for a donation
No set amount for donation
One photo per donation
All Donations returned to North East Santas to distribute.
2 different backdrops – 1 each day
Cherry Hill Programs will take a group photo of Santas and Mrs. Claus with a 5X7 photo of group to all attendees.
Cherry Hill Programs will have photos available by dinner that night
Candid photography with all Images provided to NE Santa Gathering on flash drive
Donation of branded award plaques for the 8 Best Dressed awards.


Imaginary Kidz Contact Page

Imaginary Kidz - Mike Bovill presents Reindeer on the Roof, Tracker, Santa's Puppy, Adopt an Elf, Santa's Magic Ball & More. Catalogs will be available.



Rhode Island Novelty
RI Novelty Contact Page
Rhode Island Novelty - Assorted promotional products for Santa to distribute. Catalogs will be available.






Santa's One Stop Shop Web Page

Santa's One Stop Shop E-mail Santa, Mrs. & Pixie Claus, and Elf Suits and accessories. Hand made leather boots, belts, lanyards, pouches, belt , boot, wrist bells. Coins, tokens, cards, wristbands and Santa give-always. Naughty and Nice Scrolls, Santa bags , vest, gloves, keys, brooches, custom buttons, fur
for suits, fur boot toppers ie. cuffs. Belt buckles, hats, challenge coins, gloves. Everything Santa NOBODY BEATS MY PRICES!This is the place to go for your hard to find Santa Gear. If you cannot find what you need please do not hesitate to get in touch and we will do our best to get hold of what you need.


PHONE: (540) 446-4672 | (703) 231 7969 | (804) 448-2427 santasonestopshop@gmail.com


We are passionate about Santa!

Claus Family Tailor Facebook Page

Claus Family Tailor. Kelly Belt owner of Claus Family Tailor has been sewing professionally for over 20 years. She does more than just Santas. Her work can be found in Yankee Magazine and has been shown in international shows. Every garment is made to order exactly the way you want it.
NorthEast Santas Cape Cod Gathering
Website hosting and domain registration powered by DomainNameSanity.com